[polldaddy survey="2DB7DFD4A5656D5D" type="slider" title="Take Our Quiz!" body="Test Your Weight Loss Knowledge" button="Get Started »"]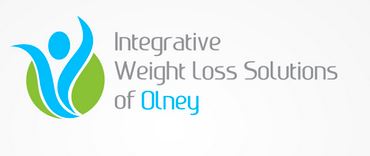 Integrative Weight Loss Solutions Launched On April 21. Our first group of participants have lost an average 24 pounds over twelve weeks while eating regular foods, without supplements or gimmicks, learning how to eat healthy, get moving, and having fun in the process!
[easychart valuenames="Week 2, 3, 4, 5, 6, 7, 8, 9, 10,11,12″ group1values="1.5,3.0,4.5,6.0,7.5,9.0,10.5,12.0,13.5,15,16.5″ group2values="3.99,8.81,9.09,11.0,13.8,15.4,16.7,17.5,19.5,21.43,23.36″ groupnames="Goal, Present Group" ]
Program Participants
Author Nutritionist Rick Weissinger RD, MS, CPT
Psychotherapist Andrea Lopes LCSW-C
Yoga Instructor & Personal Trainer Kathi Doan
Washingtonian Top Doctor Edward Taubman, M.D.
Local Chef Debbie Amster Recently Featured On Local TV
Our Ten Week Program Meets Weekly From 7:00 to 8:30PM At The Olney Counseling Center at 3430 North High Street
Topics Covered Include
Re-Engineering Your Food Intake – What Should We Be Eating?
Emotional Eating – Identify Your Triggers And Develop Strategies To Manage Them
Get Moving And Relax – Yoga Techniques to Help You Win The Battle
Learn To Cook And Eat Healthy With Cooking Demos And Trips To The Grocery Store
At The Olney Counseling Center 3430 N High Street, Olney MD
Participation Is Limited To approx 25 people.
The present cost for the initial ten week program is $599 (patients of Dr Edward Taubman and Members of OlneyMyWellness receive a $100 discount).
Those who wish to can then join our weekly maintenance program

Call 301-774-5400 for More Information or Fill Out the Form Below

[si-contact-form form='5′]