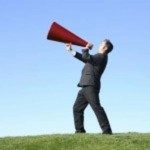 Dr. Taubman provided a careful and considered evaluation of the problem I presented and he offered an effective response. As always his highly professional approach was augmented by the sense of personal interest and care he projected.
Dr. Taubman, Nurse Ginny and the support team were cheery, helpful, competent and efficient.  I was not rushed and was able to ask questions and receive thoughtful and understandable answers.  I trust Dr. Taubman and am appreciative of the high quality of service that is rendered.
Thanks Dr. Taubman for catching it early on and saving my life.  I don't know how to thank you enough. Bob Y
Dr. Taubman is amazingly thorough. He listens and responds. The service he and his excellent and friendly office staff provide is top notch. We are lucky to have them as caring medical professionals. Nancy C.
Excellent consultation and establishment of health plan for 2013. Marilyn J.
I would never see any other GP. Jerry G.
He was great as always. Herbert P.
Dr. T is a good doctor, listens and always helpful. Paul P.
Great, very efficient. Answered all questions. Julien H.
I have only been going to Dr. Taubman's office a few months, but I like him very much. I have difficulty finding a doctor in whom I can have complete confidence, but so far Dr. Taubman is one. He takes as much time as I need to get answers to my questions, which is not always the case with some doctors who seem to always be in a hurry. He is very calm, which instills confidence and, so far, has resolved my problems. Another important aspect is that his office staff is so pleasant and courteous that it makes clearing up medical problems a happier experience. John F.
Dr. Taubman is a very efficient and effective physician. He is very current, asks good questions (and is a good listener) and is technologically savvy. I always highly recommend him. Patricia R.
Dr. Taubman was professional, efficient and pleasant. The receptionist and nurse were as well. Thomas B.
I have a lot of confidence in his advice. Claire M.
Friendly staff and even though my husband did not schedule an appointment, the doctor asked him how he was doing and saw him after he was done with me. Catalina S.
Always helpful and informative. He clearly looks for my best interest. Paul P.
Knowledgeable and great for Recommendations. Thomas B.
Been seeing Dr. Taubman for over 20 years, always the finest care. Charles G.
Superior internist – pays close attention and gets deeply into the issues. Thorough and listened before offering comments – – eye contact and attention to my issues. His office staff is excellent. I could not ask for a finer physician – frankly it gets no better. Electronic scheduling was easy to use and worked perfectly. Arthur W.
Through, thoughtful, insightful, helpful. Fred B.
Always provides a very complete review of my illness. Ernesto A. G.
High quality professional services were provided as always. Joel C.
He listens first and then asks excellent questions. Walter H.
Dr. Taubman listens and responds to questions and is very personable. I was very happy with my visit. Frances R.
i always enjoy my visit with DR. T and love genny. love the whole staff. Glenna W.
My visit with Dr. Taubman was very good. He has an excellent. He was very thorough and I felt I had his undivided attention. Marilyn J.
As always Dr Taubman was kind, listened to me and offered good suggestions. Elizabeth D.
This was my 2nd visit and so far I am well pleased with Dr. Taubman's professional manner and the way he addresses and evaluates my medical problems. I will highly recommend to friends and family. Joseph P.
Great! A good listener, good advice and has been a great doctor for years! Thank you, Dr. T. Barbara H.
Dr. Taubman is focused on the issues, answers all questions, provides a clear assessment and approach. Thomas B.
Only about 5 minute wait, which is great for a Dr. visit. New, positive vibe with the Wellness segment. I am confident in his knowledge and recommendations. Joseph F.
I really liked this doctor. He had a calm manner, was thorough, and explained things well. Betsy V.
Great doctor. Wonderful advice. I appreciated the time he spent with me. Never rushed. Lisa R.
This was a general physical. I like that Dr. T. listens, addresses concerns. He has helped me through the minor problems and a couple not-so-minor concerns in the 25 years he has been my primary doctor. Lucille M.
One of the very best. Michael G.
Dr. Taubman listens to your complaint and makes suggestions based on your responses. He is professional and has a good bedside manner. Mary R.
Dr. Taubman is my favorite doctor ever. Stephen L.
Dr. Taubman is the ultimate professional. He is thorough in his examination and makes one feel very comfortable. I'm happy to have him for my doctor. Dolores S.
Wonderful physician. Very comprehensive care. Mike B.
Efficient and thorough – I was not surprised that he adopted on-line scheduling, as he's such a techie. Very little down time and everyone is so nice in that office. Even though I had not been there in years, Dr. Taubman and his staff remembered important details about me – unusual to find these days when the trend seems to be towards "fast food medicine." Mary B.
Fantastic. Went in to seek relief from an arthritic condition. All med prescriptions were waiting for me at my local pharmacy immediately after the appointment. We developed several plans going forward to maintain a healthy lifestyle. Jared S.
Great service Vania B.