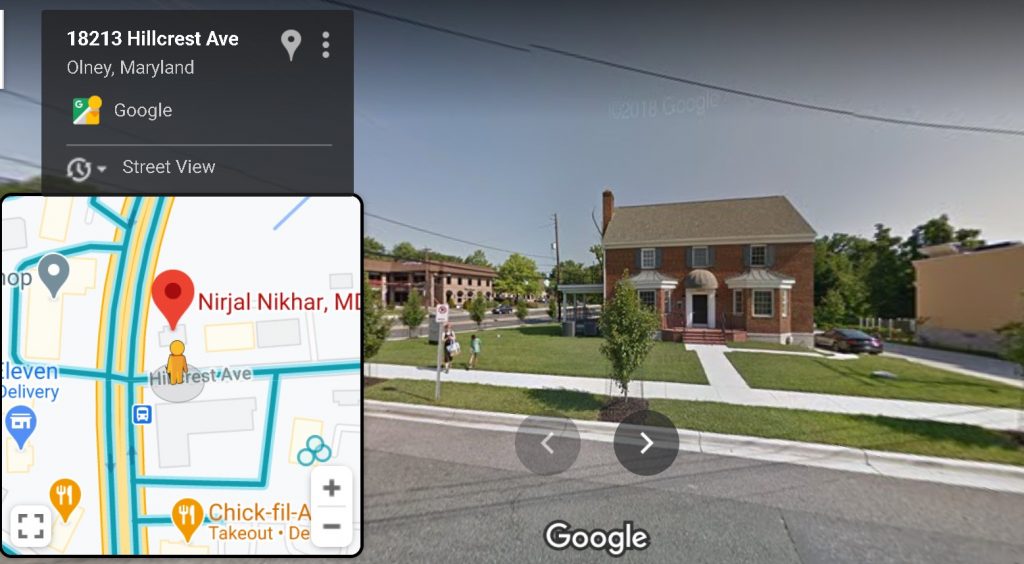 Our office is located to a charming space, easily accessible right in the heart of Olney with plenty of parking behind with ramp access as well as ample parking on street. We are in the house pictured above at the intersection of Georgia Avenue and Hillcrest. We are co located with esteemed Olney neurologist Dr Nirgal Nikhar who had the vision to transform this home into an inviting medical office. We see patients via Telemed and when appropriate in person. Due to the ongoing pandemic for your safety and the safety of others please do not just show up.
We see patients in person only by appointment
We will enforce social distancing and mask wearing
Medicare patients are entitled to an Annual Wellness Visit (AWV) yearly. The AWV is a good way to review all your medical problems, medications and concerns, to make sure you are getting appropriate preventative care, and to make sure your care is being properly coordinated with any specialists. The AWV via TeleMed is a covered Medicare benefit.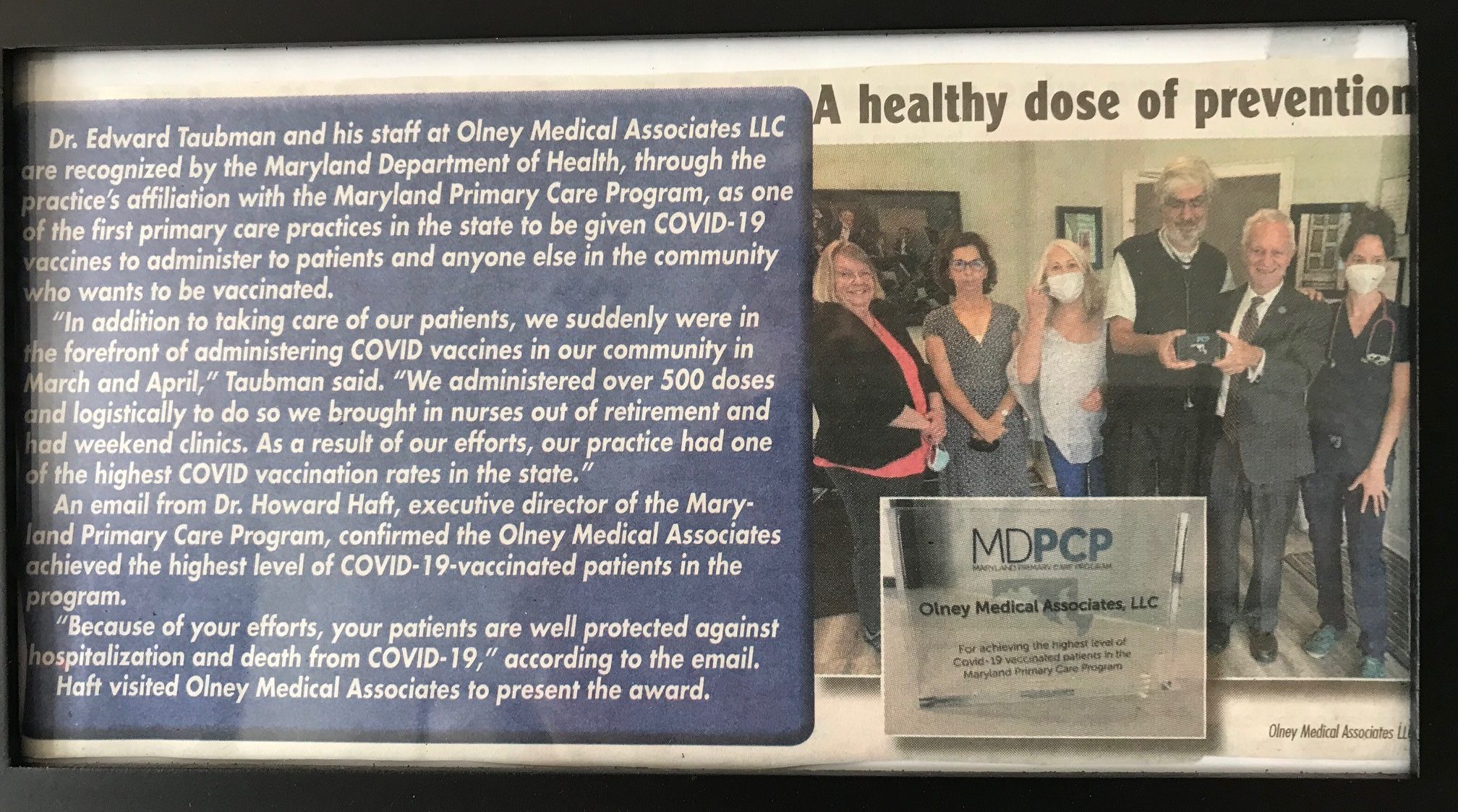 !!As Reported in the Greater Olney News !!
Your one stop shop for medical services in Olney, Maryland
As a board certified internist with over 40 years of experience, Dr. Taubman can diagnose and treat a multitude of medical problems. Dr. Edward Taubman is an old-fashioned practitioner who makes patients feel comfortable because he takes the time to listen carefully to everything that they have to say. Listening is one of the skills that makes him such an excellent diagnostician. Please view video below to learn more about our practice philosophy (note we are no longer offering a weight loss program and phlebotomy services are now through LabCorp)
Olney Medical is a traditional doctor's office offering a holistic approach with a 21st century edge. Contact us today to schedule an appointment.
Top Doctor in Olney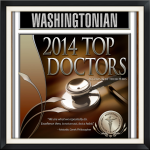 Many doctors' offices claim they are "friendly and caring" but we have hundreds of testimonials online including ZocDoc and YELP, which prove that we are! Patients and peers evaluated Dr. Taubman for the "Washingtonian" and "Checkbook" magazines, and they rated him, "Top Doctor" in the Greater Washington area! The Olney Medical team has the friendly and helpful staff that you hope to find at medical offices, but often can't.
Saving Your Precious Time
Dr. Taubman and his excellent, long-time staff know that our patients' personal time is precious. When patients have an immediate medical need, they are typically taken care of that very same day. A complete physical can be scheduled within weeks, not months. Because diagnoses are accurate, patients don't spend valuable time and money going elsewhere for unnecessary procedures or tests.
Customer Service and Communication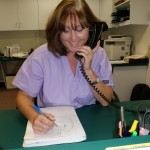 Call us at 301-774-5400 You'll be pleasantly surprised that we answer the phone alot quicker for a doctor's office than you may be used to ! You can also send emails, ask for refills, and communicate with our staff through our patient portal.
Dr. Taubman has been the medical columnist for the Great Olney News. Our team communicates information that is vital to patients' lives via e-mail, Text messages, and Facebook posts.
If you aren't into computers or social media, don't worry—we still offer personal "over the phone" care!
Call us at 301-774-5400 to set up a time to visit with Dr. Taubman and talk about your health concerns. We can't wait to meet you!