My concerns with the corporatization of health care.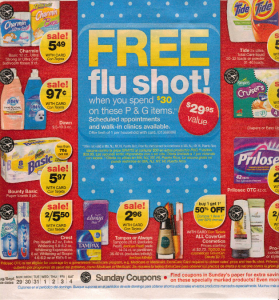 Just the other day, I had a case where an elderly woman was in a lot of pain, so I called in prescriptions to the local grocery store pharmacist to help alleviate the pain and make her more comfortable. The next day the family called to say she was on the way to the emergency room because the pain had gotten worse. I asked how many of the pain pills she had taken and was told none—the prescription had not yet been filled by the pharmacy.
Concerned about this woman's prescription I again called the pharmacy. I asked the grocery store pharmacist why it took a day to fill a prescription that I had personally called in, and he told me that they were way behind in processing prescriptions because they were so busy giving flu shots!
Pharmacists too busy giving shots to fill prescriptions? So here I am, back on my soap box to complain about the corporatization of health care at all levels and the accompanying trivialization of the role of primary care in our society.
In primary care circles, there is increasing talk of the demise of primary care medicine; for this and a multitude of reasons. In my one-person doctor office, for instance, we outlay over 60 thousand dollars a year to stockpile immunizations and injectibles; with a large chunk of that going to seasonal flu shots. Every time a patient goes to the grocery store or pharmacy to get a flu shot, a primary care practice somewhere has to struggle that much more. Every time a patient goes to a walk-in clinic for a sore throat or relatively minor illness, it means that a primary care practice has fewer ways to offset the time spent managing more complicated patients, for which reimbursements are inherently low. And so it goes on and on.
It has become more and more acceptable for patients to get their flu shots at the grocery store or pharmacy lured by discounts at the checkout counter, or to go to the walk-in clinic for a minor illness, or to the emergency room for something a primary care doctor could easily diagnose and treat. No longer is there a caring and knowledgeable primary care physician and staff looking at the big picture. The patient becomes his own primary care provider.  After consulting the internet, said patient refers himself to more and more specialists who, not knowing the patient, order more and more tests. People then wake up one day and wonder how medicine became so costly and fragmented and wonder why it's so hard to find a good primary care practice.
The answer to that question starts with that grocery store flu shot.
Until next week this is Dr. Ed Taubman Primary Care, Olney MD, where we still give vaccines, draw our own blood, and give people the personalized care they deserve. Call today to book your appointment with the top primary care doctor practice in town, at 301-774-5400; where friendly and helpful people are ready to serve you and the doctor actually picks up the phone to coordinate your care with your other health care providers.
Like What you are reading? Click Here to start receiving my weekly health blogs sent to your email – It's Free!